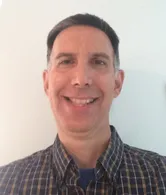 Dr. Mitchell Katz earned his degree at New York Chiropractic College in 1988. In an ongoing effort to enhance his education in the area of sports medicine, he has become certified as both a Chiropractic Sports Physician and Rehabilitation Specialist. He has extensive training in working with athletes as evidenced by being the team chiropractor to the Chicago Bears from 1991-2004 and with Trinity College and Highland Park High School athletic programs from 1996-2000. In 1995, he was chosen to attend an Advanced Neuromuscular Rehabilitative Conference in Prague, Czech Republic that was coordinated by Dr.Vladimar Janda. As a direct result, many advanced European techniques have been incorporated into his treatments.
Sensing a significant need, Dr. Katz has now become a specialist in the diagnosis and treatment of lumbar/cervical disc herniations, spinal stenosis, spinal arthritis and sciatica/radiculitis. He is certified in the application of spinal decompression.
Dr. Katz's experience and versatility will combine the very best of hands-on-technique, unique state of the art physiotherapy modalities, custom orthotics and practical, comprehensive nutritional advice to help you achieve optimum health.
So regardless of whether you are an Olympian, weekend athlete or couch potato with a nagging ache or pain, Dr. Katz is committed to helping you get and stay well.